99 Bottles (Black)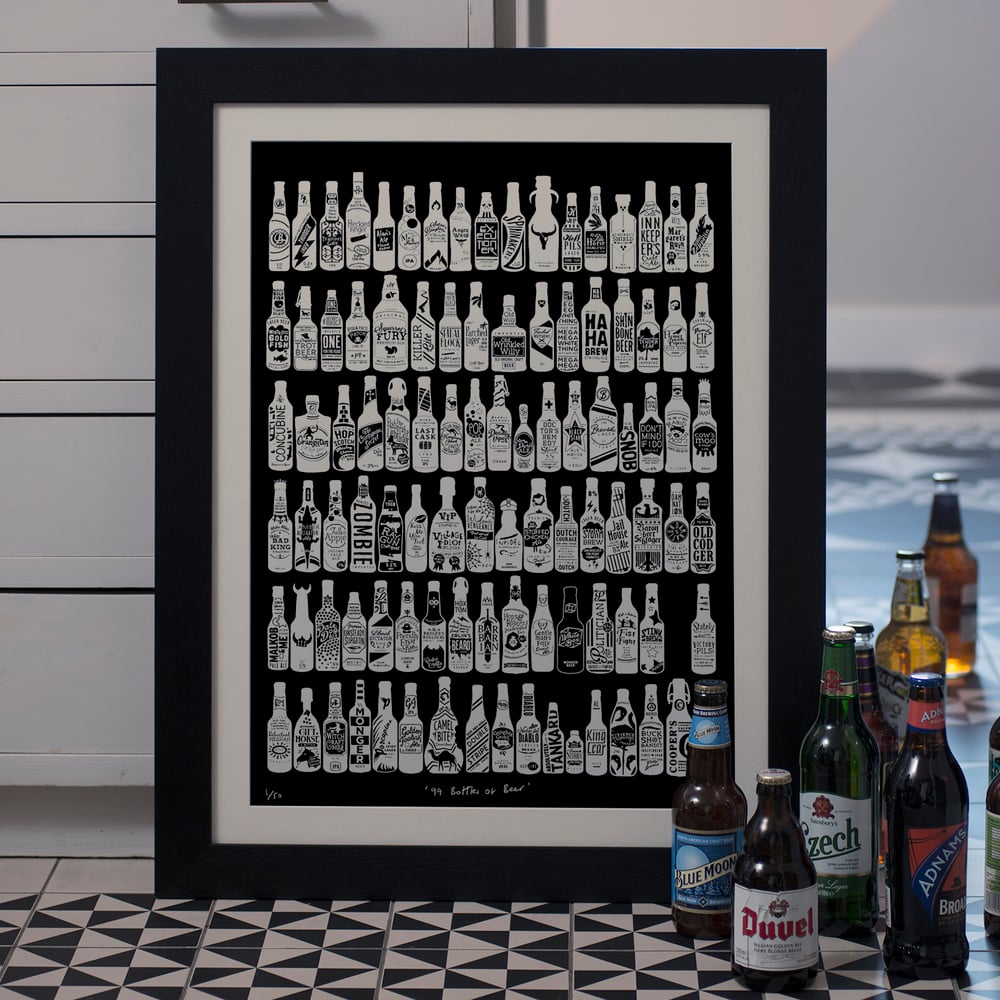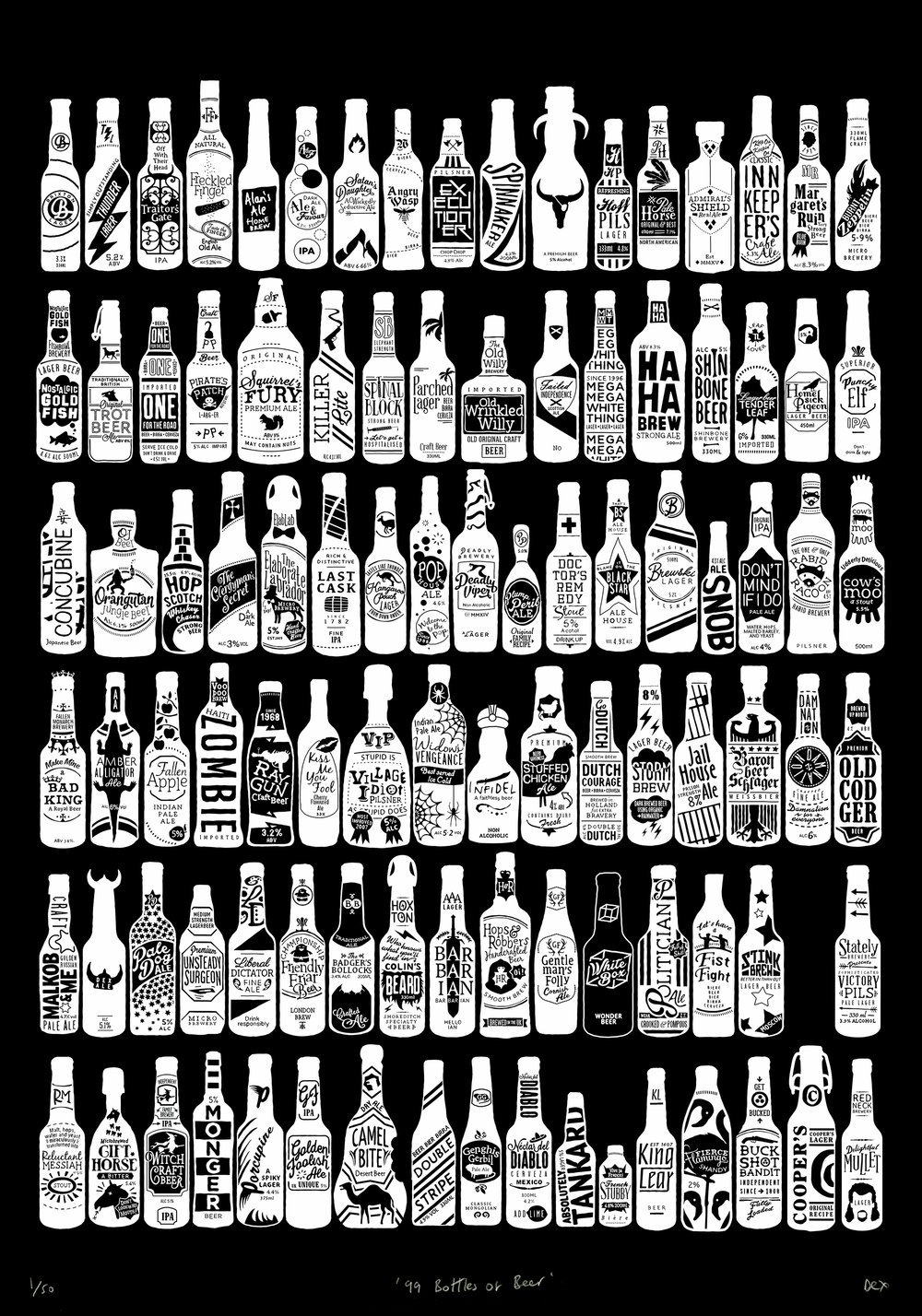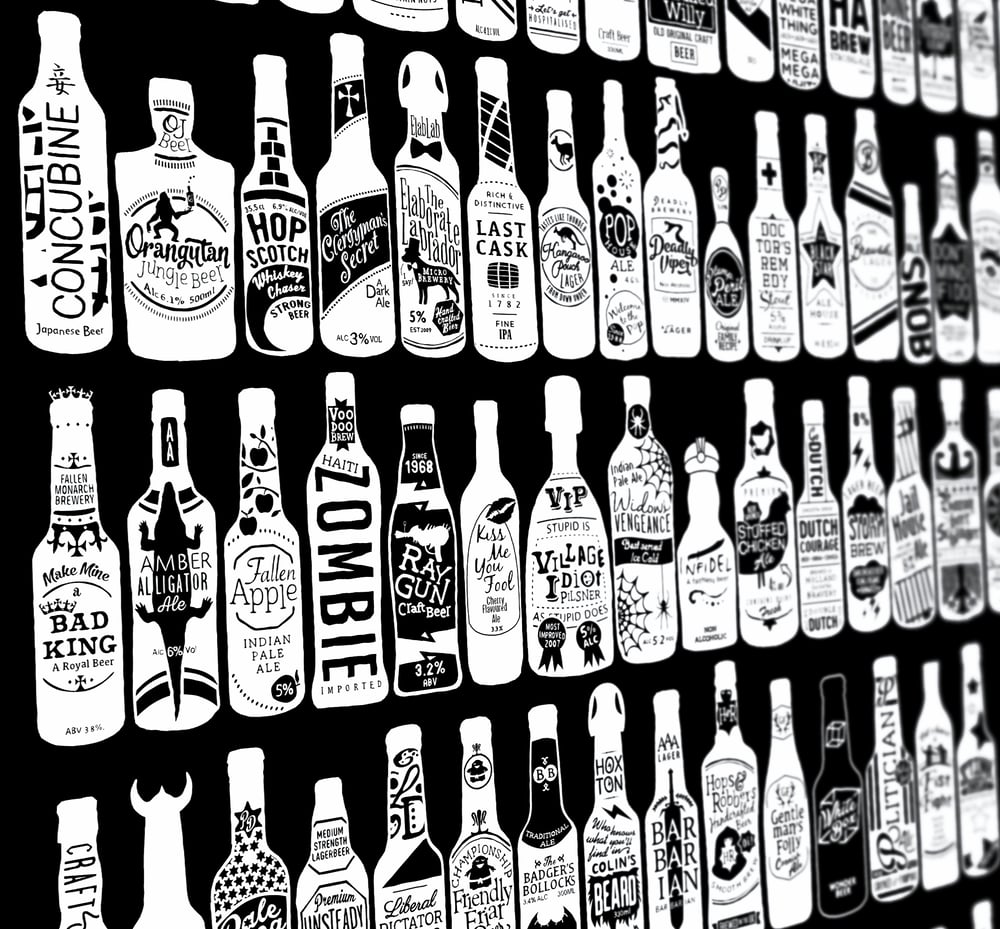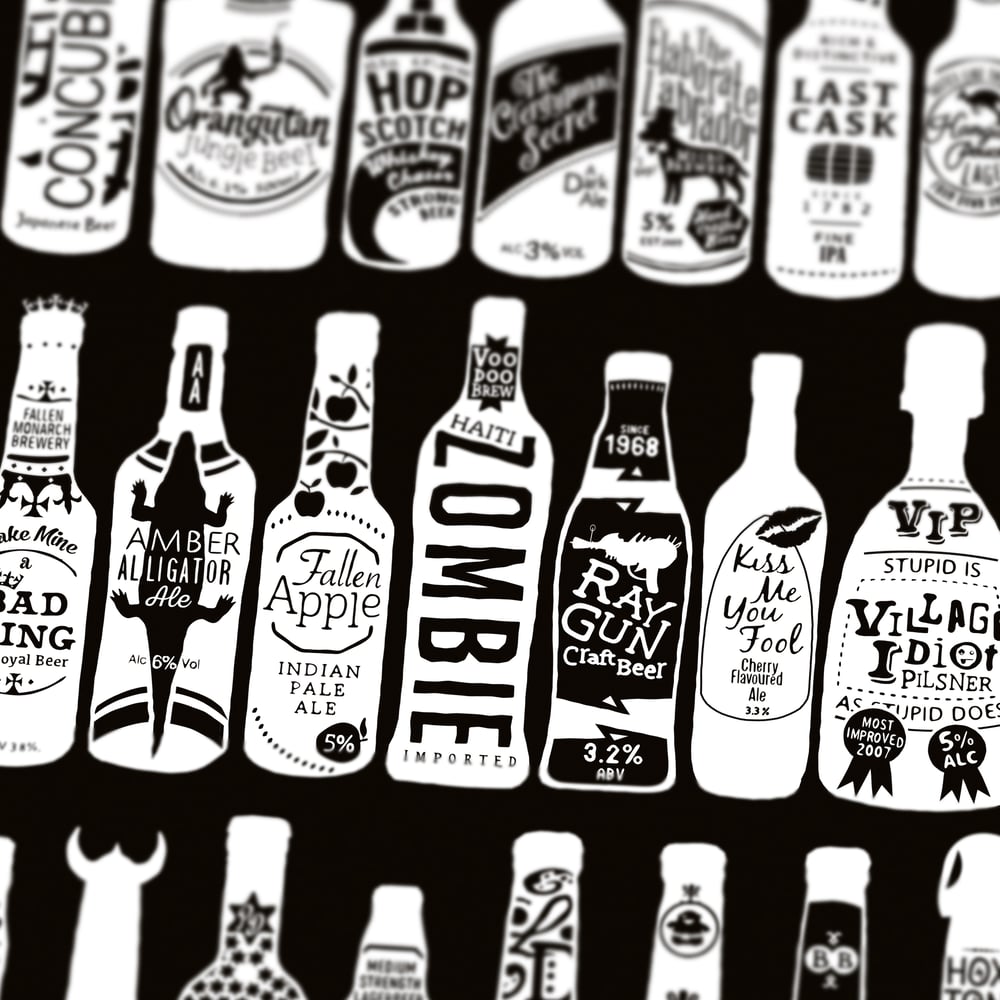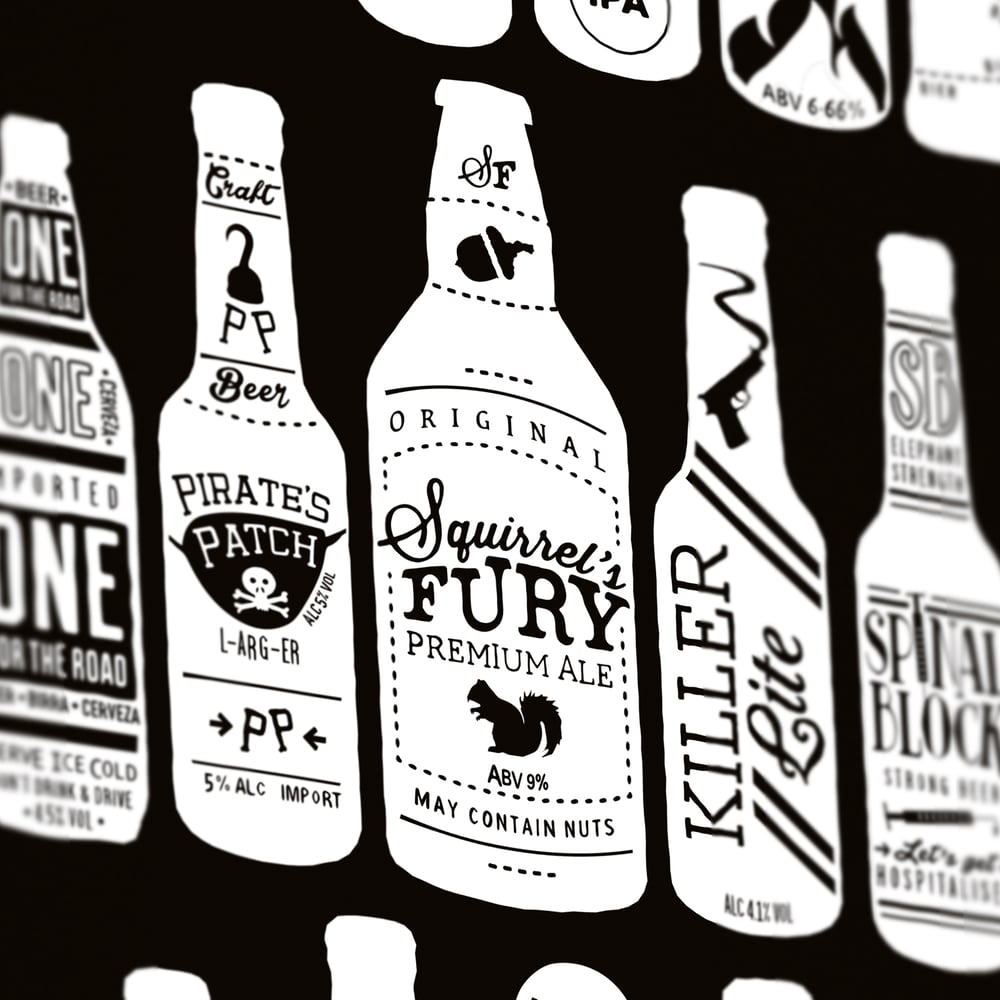 Take one down, pass it around. Our latest piece, an intricately crafted ode to wonderful, delicious beer. 99 different brands were painstakingly created in a loving homage to the most bonkers of the craft beers, Pilsners, Weissbiers and Indian Pale Ales. The microbrewed, the mass produced, the frozen and the lukewarm. The European, the American and the Japanese. We love them all in equal measure. Part of the Booze Art print collection.
All prints are carefully wrapped in tissue paper and posted recorded delivery, anywhere in the World.
Sold unframed.
WAS £195, SALE PRICE £125
A Limited edition signed and numbered exquisite quality giclée print on 315gsm Fine Art paper.
Large size 50cm x 70cm. Limited edition of 50. Sold unframed.